Best UnRar Application for Mac OS X
Do you have a .rar file(s) that need extraction? RAR is an archive file format, similar to ZIP files. RAR files are not as common; however, you may occasionally need to unpack several RAR files quickly. A quick, lightweight, and free UNRAR utility for Mac X is UnrarX.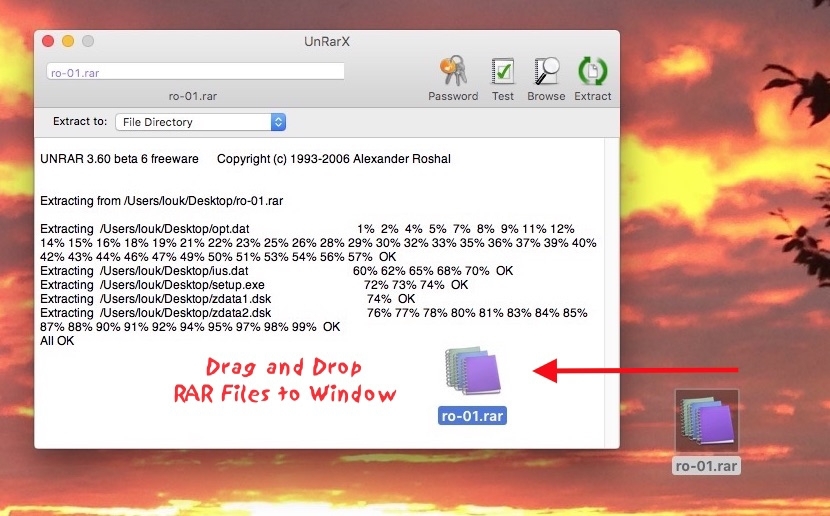 UnrarX has a simple and lightweight interface. You can simply drag and drop RAR files and have them extracted right on your desktop. In addition, UnRarX support password encryption for decrypting RAR files.
Download UnRarX Here.
Related Posts