iPhone Remove App Drawer in iMessages
The iPhone app drawer appears by default when you create or reply to messages. To hide the app drawer, simply tap the app drawer icon.
If you see the app drawer, tap the drawer icon again to hide / reveal it.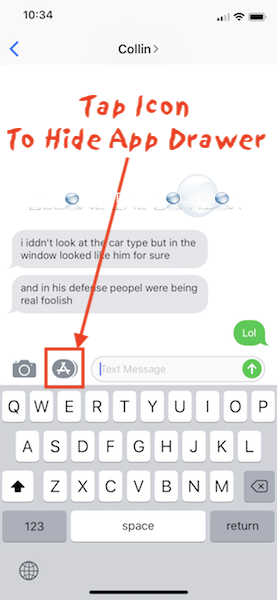 The app drawer will no longer appear until you decide to re-tap the icon.
* Please use the comment form below. Comments are moderated.*
Related Posts