Why: Instagram "No Internet Connection" Message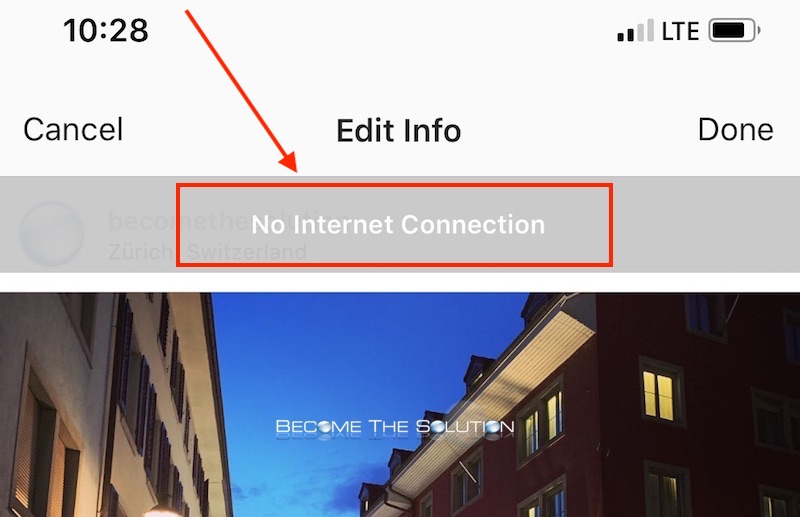 While using the Instagram app on your device, you receive a message about No Internet Connection each time you try to perform an action? In some cases, when you receive the message, posts and comments still load normally. In other cases, you receive the No Internet Connection message trying to edit a post, make a comment, or like a post and your action does not save. If you are experiencing this behavior, the issue is most likely an issue with Instagram and their servers at that time.
What you can do…
Try to use the Instagram app on a Wireless network (Wi-Fi) or Cellular network (LTE) to see if the No Internet Connection message appears the same way. (If you haven't tried already, close and re-open the Instagram app and try again)
Check the official Instagram Twitter account handle for any important announcements including outages.
Check Google News for reports by news outlets about issues related to Instagram.
Check on Twitter and Instagram for trending hashtags about Instagram being down. Some hashtags to search for:
#instagramdown #instagramup #isinstagramdown

If you are currently experiencing this error, use the comment form below to report it and check if other users are experiencing the same issue.
* Please use the comment form below. Comments are moderated.*