Easy: Allow Certain iPhone Contacts to Bypass Do Not Disturb Mode (Emergency Bypass)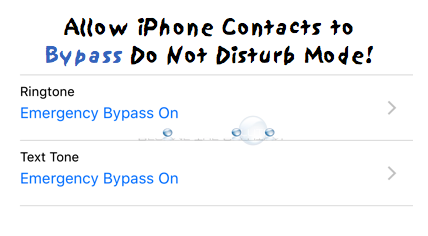 When you enable Do Not Disturb mode on your iOS device, all incoming calls and messages are silenced. Do not disturb is a convenient feature to avoid your iPhone distracting you. However, some of us prefer certain contacts (family or friends, for instance) to still send notifications to be able to get ahold of us, even though Do Not Disturb is enabled. You can set an iPhone contact (in your contacts list) to bypass the global Do Not Disturb mode so you still receive sounds and vibrations from the contact. Follow the steps below.
On your iPhone, open Contacts and select a contact you want to bypass do not disturb mode.
Scroll down to Ringtone and Text Tone. You will need to enable notifications for each of these options.

Enable Emergency Bypass for both Ringtone and Text Tone.
Emergency Bypass allows sounds and vibrations from this person even when Do Not Disturb is on.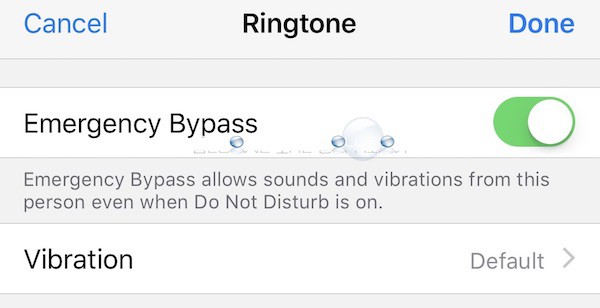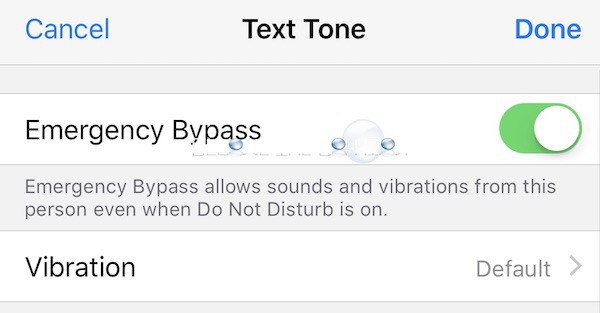 Now, the contact you enabled Emergency Bypass for will send sounds and vibration notifications for calls and texts.
* Please use the comment form below. Comments are moderated.*
Comments
No comments made yet. Be the first to submit a comment