Fix: Windows Only Sees 200MB USB Drive Formatted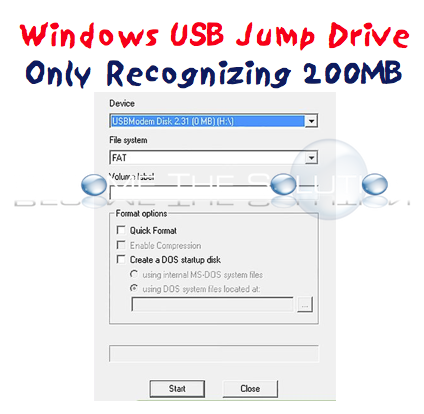 If you have a USB jump drive that is several gigs in size, Windows may only acknowledge seeing
200mb
of space on it. This is a reserved space created by a
GUID
partition
(typically, if the USB Jump Drive is formatted on a Mac computer).
This is easily fixed if you format the drive on Mac using Disk Utility using
DOS
. This is also frequently seen using
Mac X Parallels Desktop.
If you don't have access to a Mac system, download
HP USB Disk Storage Format Tool 2.1.8
. This utility erases the hidden GUID
partition
and creates a fresh format on your USB jump drive. Window will now recognize the
full capacity of your USB jump drive
the next time you insert it.
* Please use the comment form below. Comments are moderated.*
Comments
No comments made yet. Be the first to submit a comment