Fix: The Messaging Interfaces Have Returned an Unknown Error Cannot Resolve Recipient – Microsoft Outlook
In Microsoft Outlook, you may receive an error while drafting a new email message and adding an email recipient to the message.
The operation failed. The messaging interfaces have returned an unknown error. If the problem persists, restart Outlook. Cannot resolve recipient.
This error message happens when your Outlook profile is corrupt. Rebuild your Outlook profile.
Close out of Outlook. In Windows, go to Start -> Control Panel -> Show Profiles…
Highlight your Mail profile and select Remove.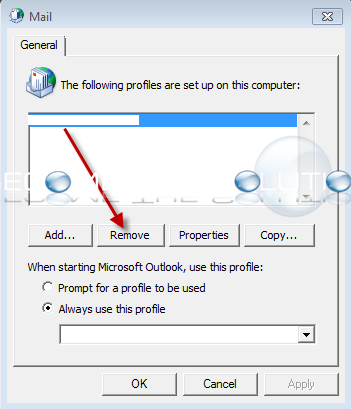 Open Outlook. Let Outlook auto-configure run and follow the on-screen steps. Eventually, you will need to login with your email address and password.
You will have successfully rebuilt your Outlook profile. If this did not work, you can also try to repair your Outlook profile.
In Microsoft Outlook, go to File -> Account Settings.

Select the E-mail tab and select your email account.
Click Repair at the top.

Click Next until the configuration screen completes.