Fix: HTTP 1.1/Object Not Found Citrix
If your Mac computer connects to Citrix that uses netscalers for load balancing, you may be experiencing intermittent issues where the Mac Citrix receiver when used with Mac Safari web browser either generates a message HTTP 1.1/Object Not Found or presents a blank webpage with Placeholder in the top left of the screen.
Ensure your Citrix administrator is checking for the following errors on the Citrix Storefront Servers and Delivery Controllers for XML Broker Errors. These errors indicate authentication issues with Citrix clients and it means applications are not transferring from the DDC delivery controller to the Citrix StoreFront servers.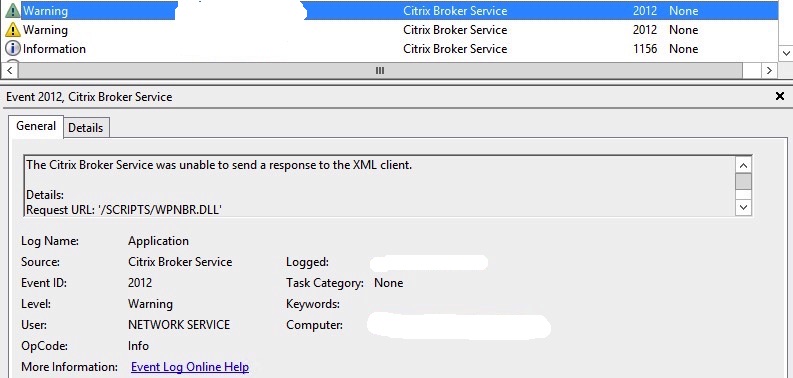 The documented fix is to upgrade Citrix Storefront to the latest supported version on your store front servers. This will fix the XML broker errors and any authentication issues with clients.
Finally,
ENSURE
your NetScaler URL is resolving to a
single IP address
. Resolving multiple IP's to a single URL web address is not Citrix best practice and will cause issues with authentication screens (user logins on 1 IP but then is redirected to Citrix Receiver from another IP - thus bad authentication)