Easy: How to Clear Facebook Recent Searches

Are you annoyed with Facebook saving your search history? You can quickly clear your entire Facebook search history by follow the steps below.
Open and type a new search in the Facebook search bar at the top of the screen. Notice the drop-down menu and edit button. Click edit.

You will be brought to your search history screen. Click Clear Searches in the top right corner of the screen.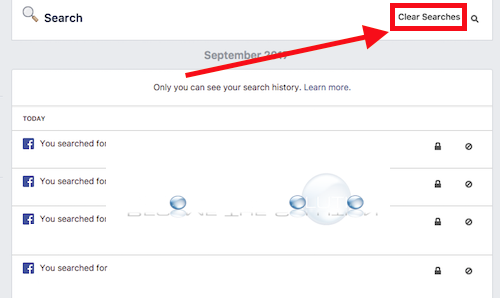 On the Facebook confirmation page, click Clear Searches.
Your search history helps us show you better results when you search. Remember, only you can see your searches.

Now, your Facebook search history will disappear from the search menu bar!
* Please use the comment form below. Comments are moderated.*
Comments
No comments made yet. Be the first to submit a comment