How To: Install Glances Eye on Your System – Mac OS X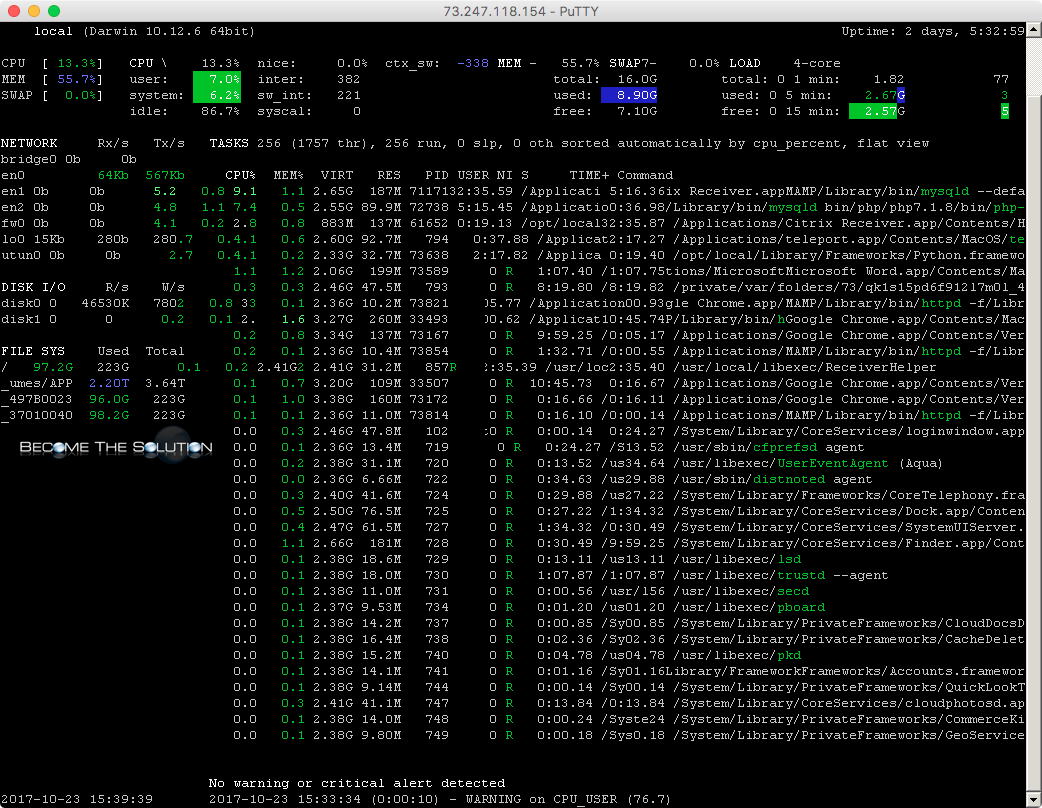 Glances is cross-platform monitoring tool which lets you see in real-time system information including CPU, memory, network information, load, processes, disk i/o, and much more. It's much more powerful and granular process details that beat the typical top or htop Linux commands. Let's get started with our installation.
We will install Glances using MacPorts. If you do not have MacPorts installed, go here and install MacPorts for your Mac OS X system.
After installing MacPorts, we will install Glances. Open Terminal (Applications -> Utilities -> Terminal) and type the following command.
sudo port install glances
Note: You may need to quit and re-open Terminal after installing MacPorts if the command does not work.
MacPorts will likely need to install some dependencies first. Type "y" to allow it to. It will then automatically install Glances.

After Glances is installed, you will see the below screen.
Start Glances by typing the following command in Terminal.
glances
For a list of extended Glances commands, see the official Glances documentation here.
Happy using Glances! It rocks.
* Please use the comment form below. Comments are moderated.*
Comments
No comments made yet. Be the first to submit a comment