Why: An attempt was made to logon, but the network logon service was not started.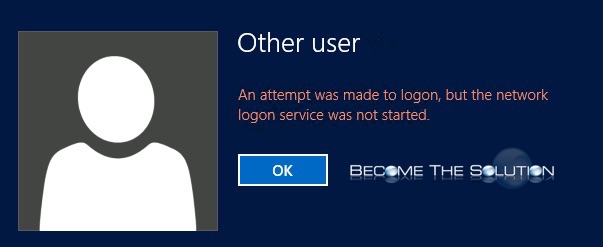 If you receive this message while attempting to login to a Windows machine locally or while using RDP (Remote Desktop), ensure the Netlogon service is started on the host.
Go to Start menu and type services.msc then enter key.
Search for Netlogon and ensure it is set to automatically start and then start the service. If the service does not start, reboot the machine.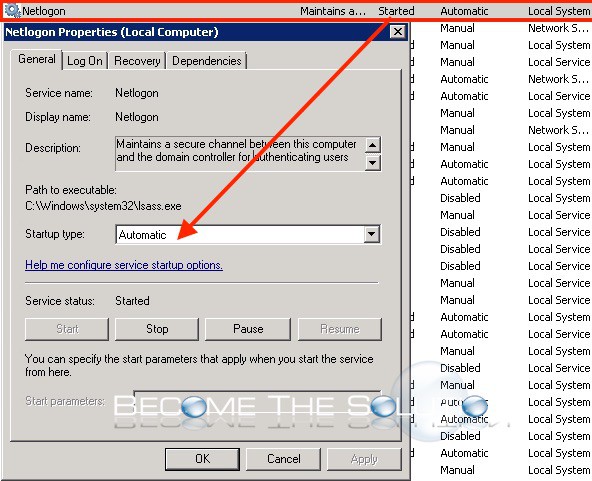 You can also try running the following commands in Windows command prompt to troubleshoot the Netlogon service not starting.
ipconfig /flushdns
ipconfig /registerdns
net stop netlogon
net start netlogon.
* Please use the comment form below. Comments are moderated.*
Comments
No comments made yet. Be the first to submit a comment