Spam Call: 716-458-9044 $10,000 Or More In Your Pocket 10-14 Days Guaranteed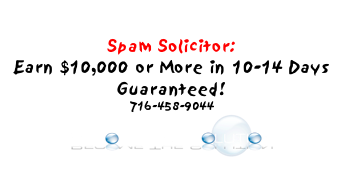 Did you receive a call from number 716-458-9044 about soliciting a way to make money though a business proposition? The message transcript is similar to below.
Earn 10,000 or more in your pocket every 10-14 days. Guaranteed. Press 1 right now to get details. Press 2 and you will never hear from me again.
You do not have to press 1 or 2 – the call will disconnect after the automated message is played. We are not sure if pressing either 1 or 2 does anything, but let us know if you did.
Did you receive this message? Did it come from a different number? Use the comment form below to let us know.
* Please use the comment form below. Comments are moderated.*