How To: Check Stock Market Futures for Next Day?
After the markets close in the US and other nations, stock market futures begin to forecast and react to after-market trading and news. Stock Market Futures provide an indication to how the markets will look at the next day's open. You might monitor Stock Futures if you manage your own 401k. Typically, you can change your 401k investment options before the end of the current day close. So, knowing what the markets forecast next day is beneficial if you want to move into your investment into a bullish or bearish fund. Generally speaking, when markets are green your 401k makes money and when they are red you loose money.
There are several websites and apps that monitor real-time stock indices futures. Our favorite is Investing.com. Investing updated futures in real-time and has a mobile friendly site for smart phones.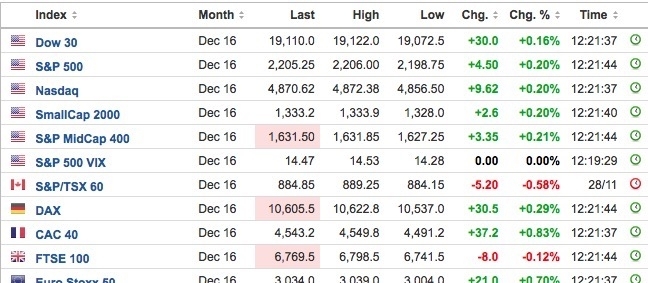 Bookmark investing.com to quickly bring up stock futures anytime and see the full market forecast for the following day.