American Express Costco Canceling and Applying New Card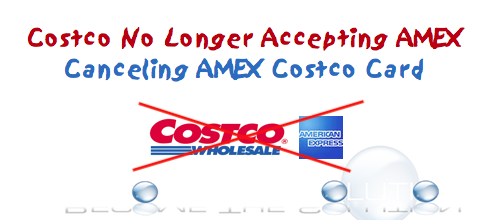 With the recent news of the Costco True Earnings Card
Ending in April 2016
, American Express has already contacted customers (most online) by inviting them to try one of their similar cards – the
American Express Blue Card
. While you can easily apply for the card online at the American Express website, I had questions surrounding the application process before I made my decision.
At this point, the Costco TrueEarnings card does not convert into any other American Express card at this time.
While I have several credit cards, The Costco TrueEarnings card was my first and only American Express credit card since 2005. This means I've had the credit card opened for
10 years
and it shows on my credit report being my oldest account opened – significantly boosting my credit score. I immediately thought that by AMEX closing this card it would affect my overall credit score by balancing my other credit card accounts age and averaging it. Additionally, I was a bit concerned that applying for a new card I would have a credit check done which was unnecessary.
I called AMEX support 1-800-528-4800 and spoke to two agents. The first was a credit card specialist who told me the current TrueEarnings card could not be converted into a new American Express. I would need to apply for a new AMEX card if I wanted to continue as an American Express customer. She did assure me that my "cardmember since" date would reflect on my new card (since 2005).
Next, I was transfeered to an application specialist to help answer my credit check questions. The gentleman could not assure me if 1.) there would be a credit check run on me and 2.) if my TrueEarnings credit line would reflect on my new card.
You can apply for a new card online or by phone. I choose online. I opted for the American Express Everyday Blue Card because of these highlight perks:
*No annual fee
*3% cashback at US SuperMarkets (up t0 6k a year)
*2% cashback at US gas stations
*Mostly the same offers as my TrueEarnings card has
Rather than sit and wait, I applied for this card online. I was asked some personal information including name, annual income, total asset worth, other account information. I agreed to some TOS and within 15 seconds I was approved for the card with the same credit line as my TrueEarnings! This made me happy.
It's still AMEX still lets you apply for a Costco TrueEarnings card when it will end in less than 5 months.
I will monitor my credit report in the next few weeks to see whether or not AMEX did a check. In any case, I would expect to see my new AMEX on my report either way. I can't wait to start using my new card when it arrive in the mail!
Update 4/16/2016
Official Costco communication about the TrueEarnings Card being replaced by the Citibank credit card.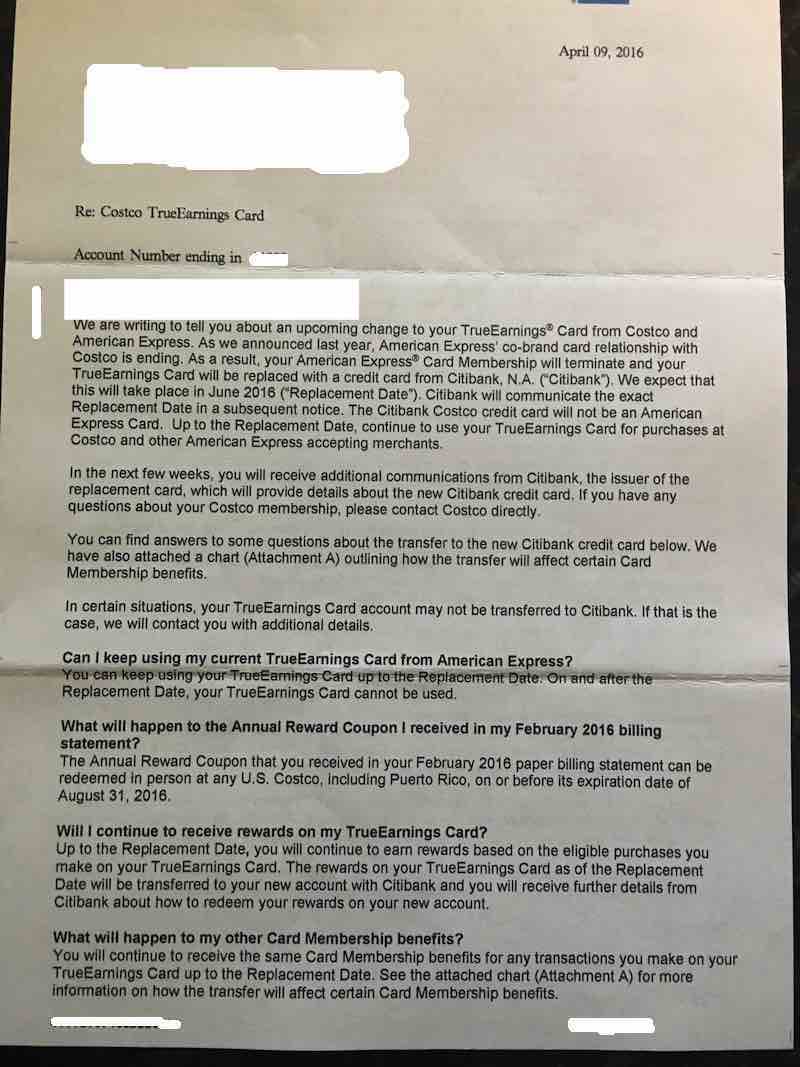 * Please use the comment form below. Comments are moderated.*
Comments
No comments made yet. Be the first to submit a comment