Fix: Cannot Record Video iPhone iPad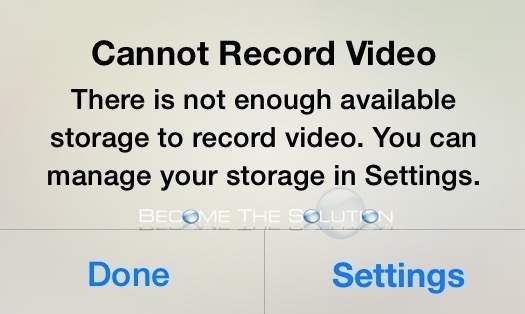 You may receive a message that storage is running low on your iDevice when you try to install an app or perform a task.
Cannot Record Video
There is not enough available storage to record video. You can manage your storage in Settings.
The quickest way to check and free space on your device go to the following
Settings -> General -> Storage & iCloud Usage -> Manage Storage (Top storage screen)
This screen tells you apps taking up the most space. Review all your apps and see if you can either delete photos, music, videos.
Additionally, try to re-install any application that is showing to be taking up a lot of space (Apps that can take up space over time are Twitter, Snapchat, Facebook, Waze). Deleting and re-installing these types of apps do not delete data but clean the apps cache.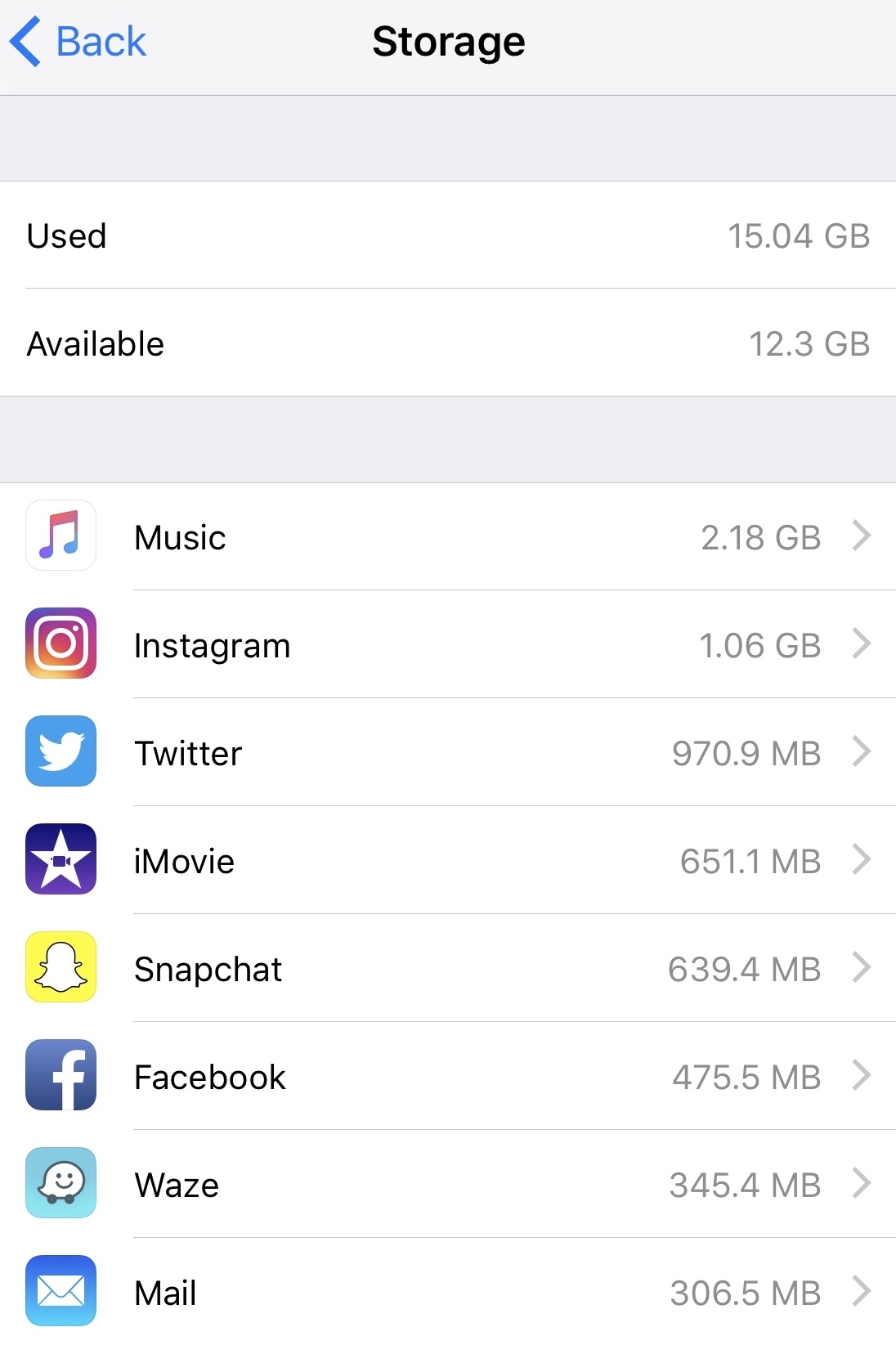 * Please use the comment form below. Comments are moderated.*
Comments
No comments made yet. Be the first to submit a comment