The Awakelion USB Car Charger was purchased to charge our Apple products in our car. It's very slim fit and up-down pivot arm is extremely convenient for fitting into any car AC adapter.
There is a 2.4 Amp out port labeled for iPad/Tables for fast USB charging. There is also a 1 Amp out port labeled Phone for standard charging. Charging is fast on both ports when we charged our iPhone.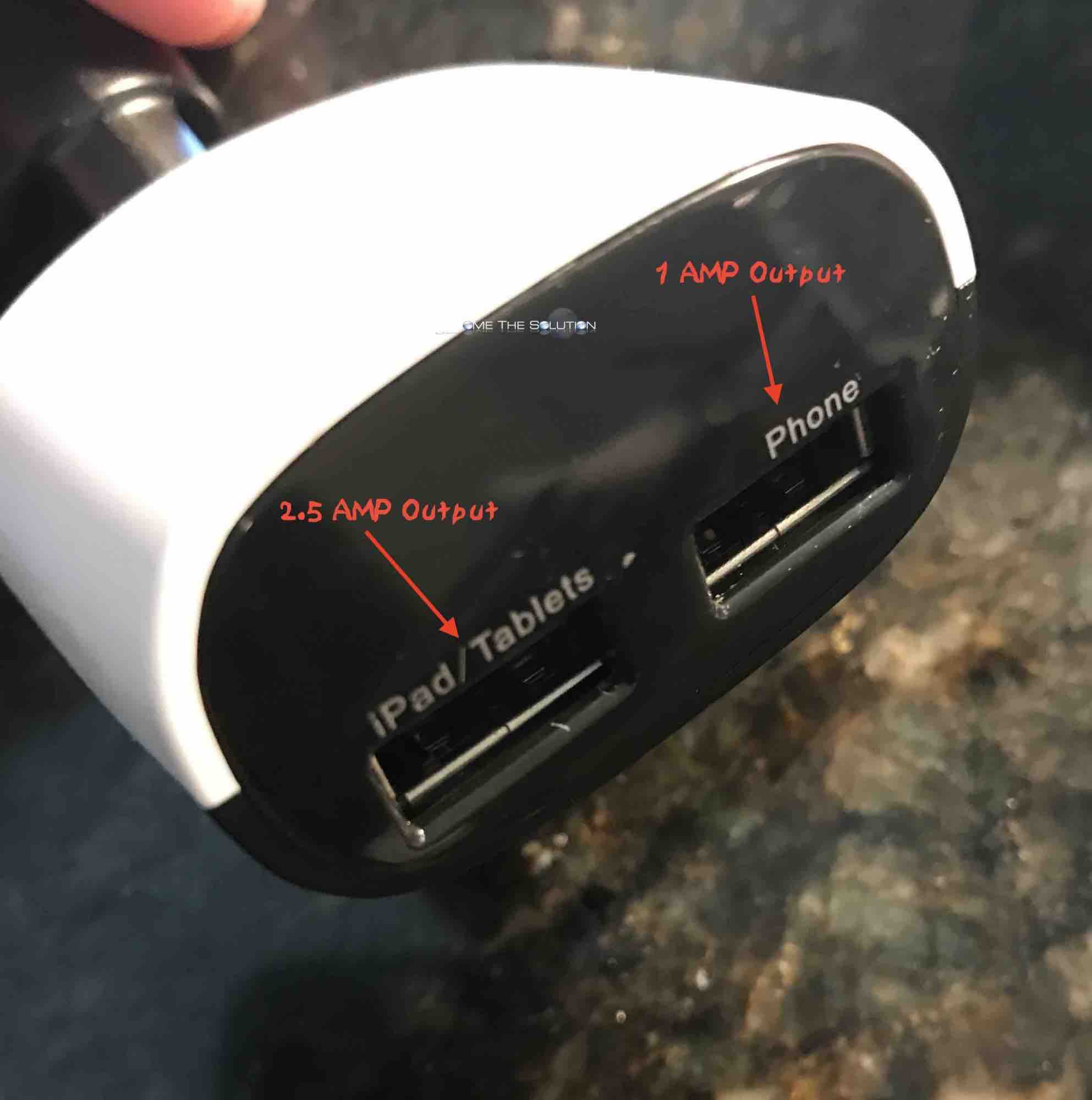 The swivel head pivot only goes in one direction – so you have to move the adapter in place if you wanted it in a different position. The pivot is nice enough to rotate to comfortable angles in most standard car cigarette lighters it seems.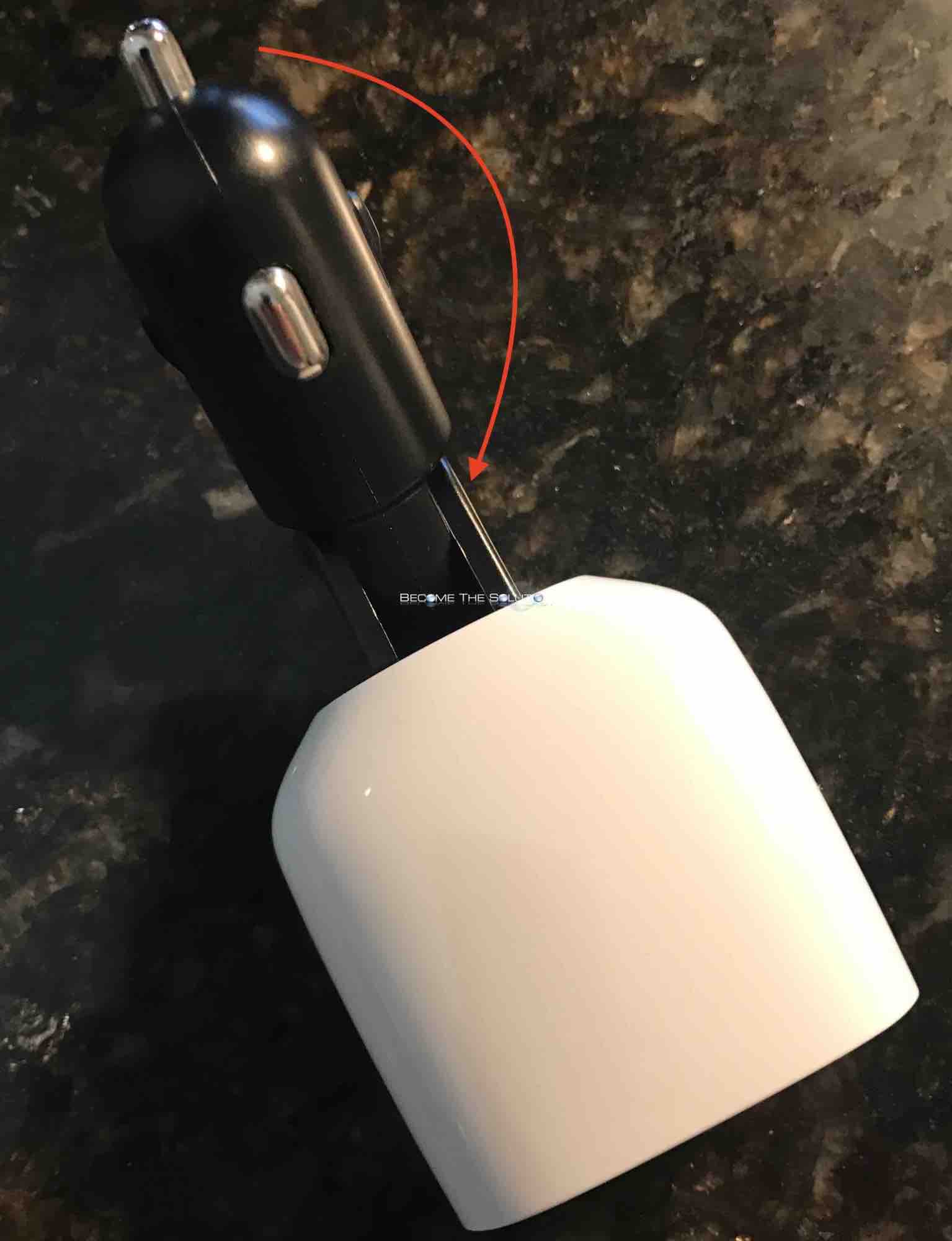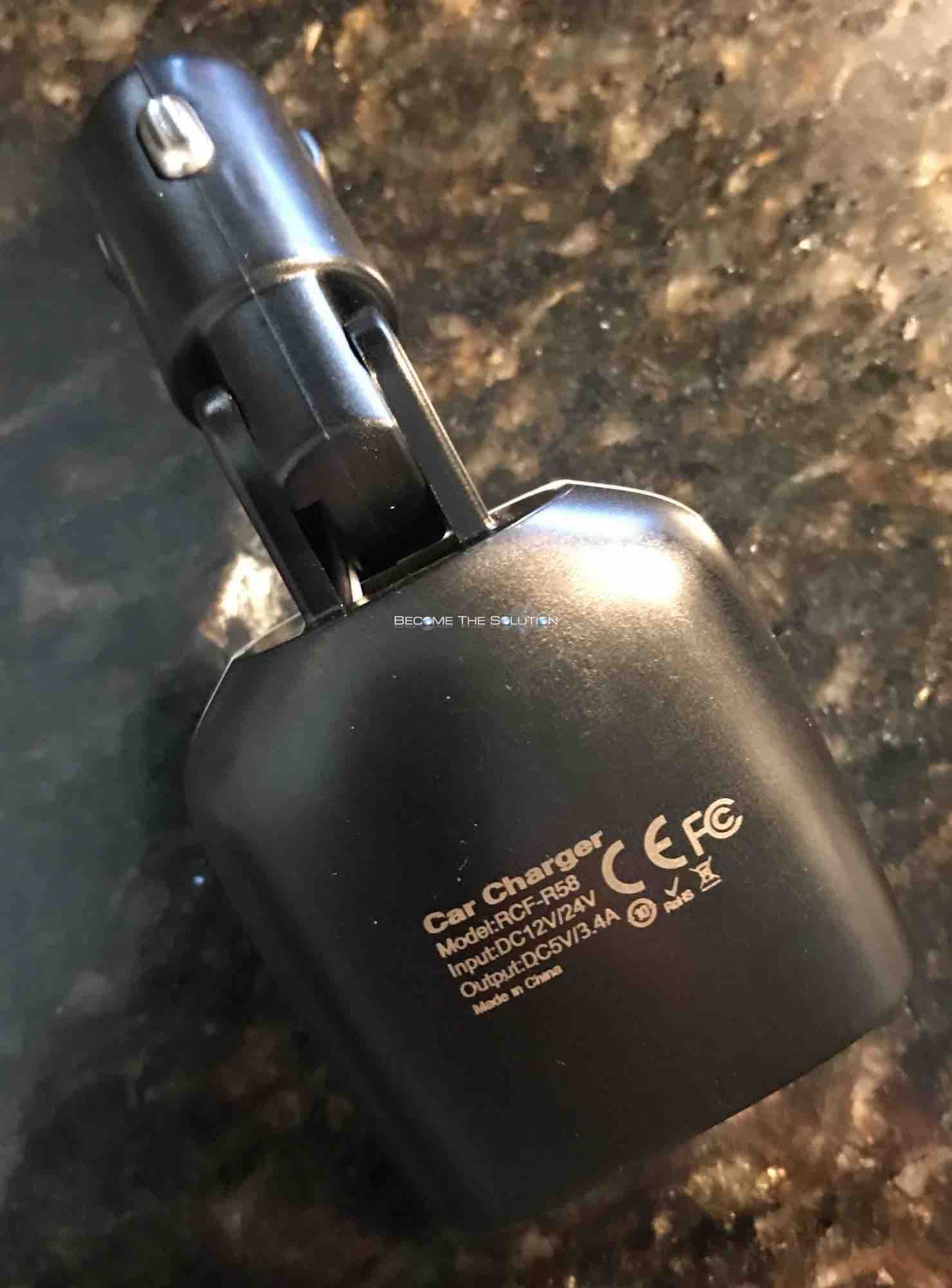 After installing the Awakelion USB Car Charger, we turned our car starter to accessory/on the adapter sounded the low battery voltage alarm. The alarm does not silence. After we turned on the ignition and over our engine, the adapter no longer beeped after receiving a higher voltage reading from our car batter. So, it would seem logical to not have this adapter plugged in while our car is just in accessory mode.
The battery readout is nice, but really unnecessary since all cars today will alert you of the same reading. Also, you never need to worry about your car battery voltage while running your car engine, unless you have a complete electrical failure.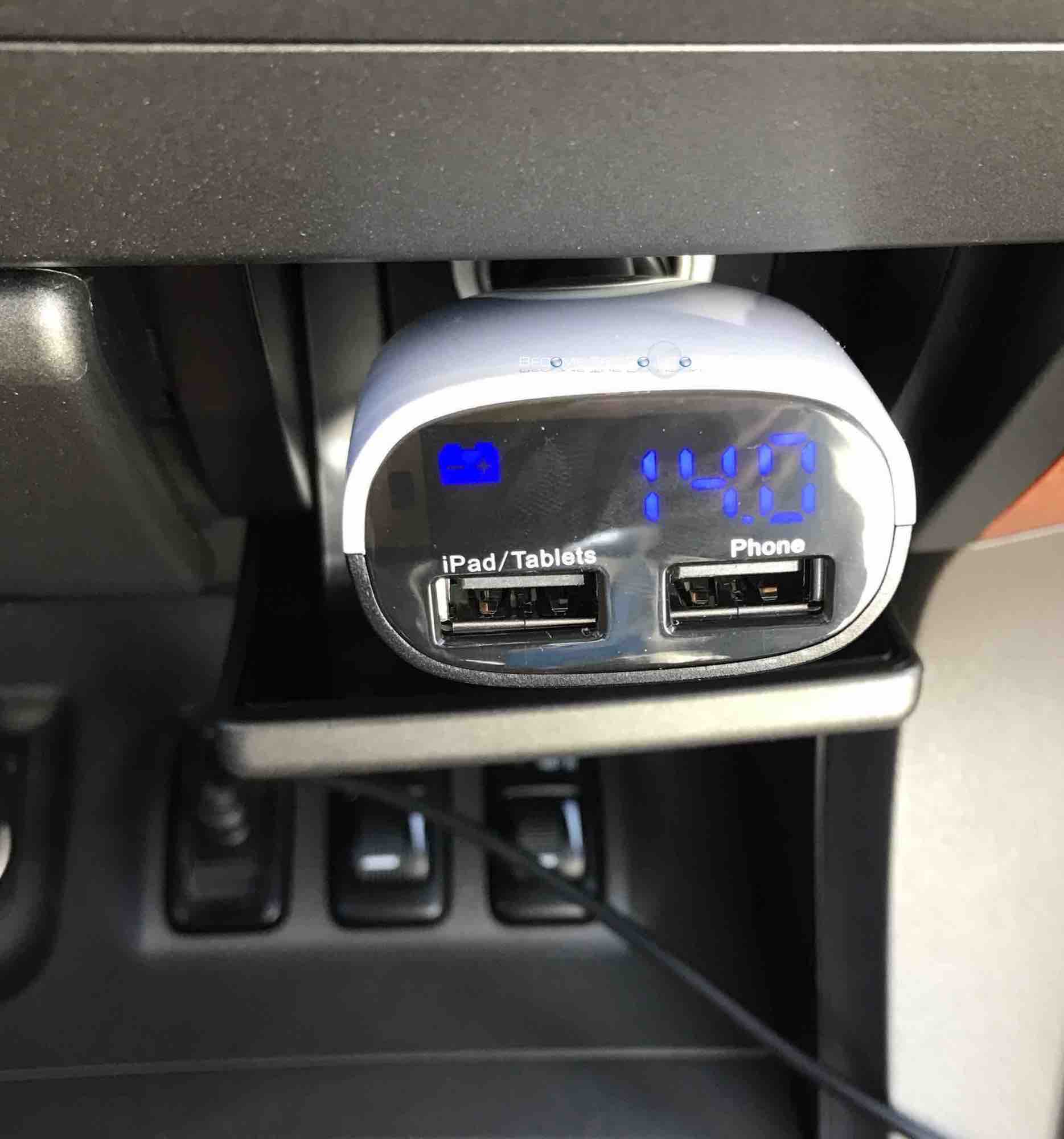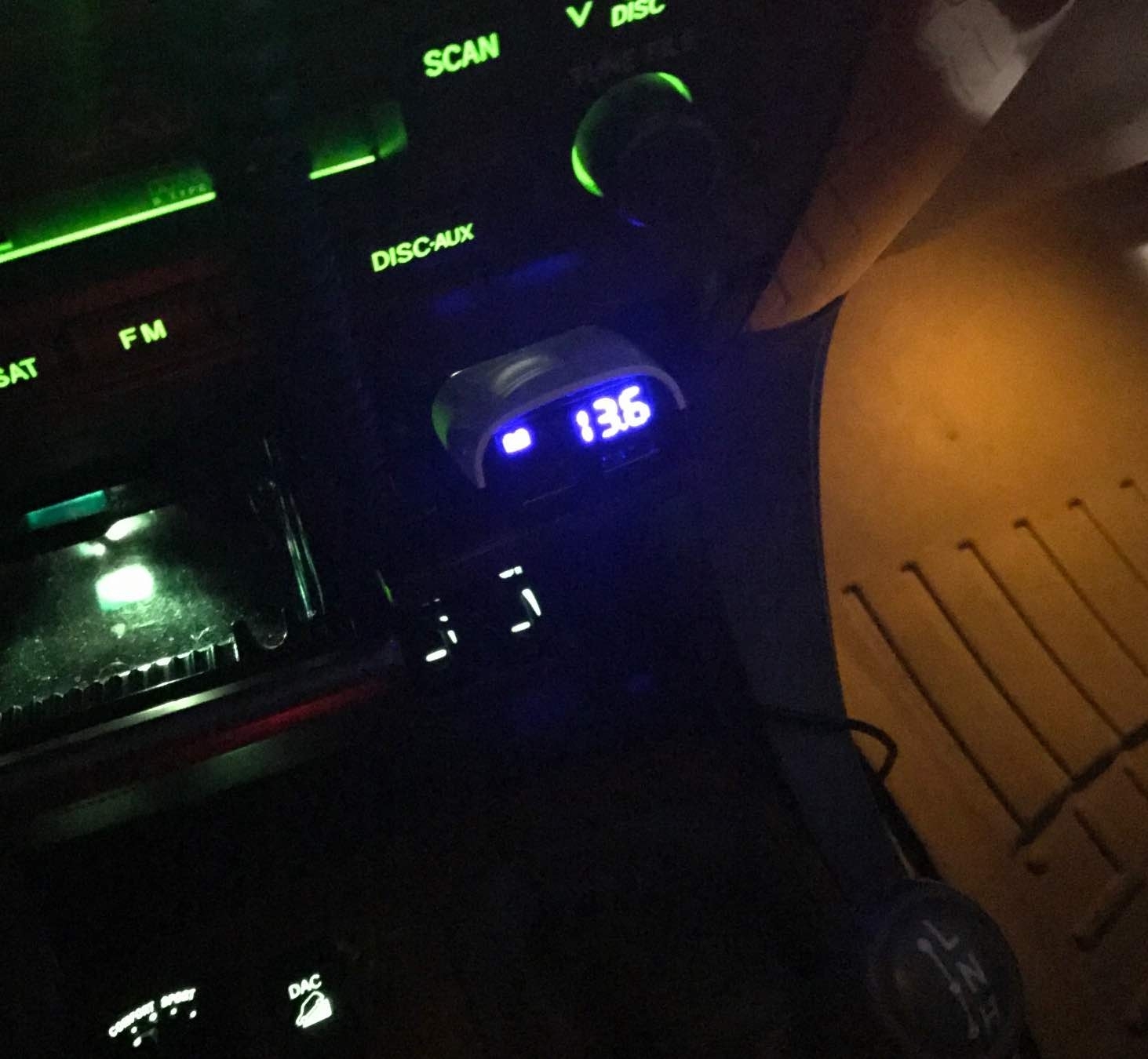 The Awakelion USB Car Charger is worth the buy if you don't have a USB charger in your car yet. Super compact and neat looking at nighttime!
Buy the Awakelion USB Car Charger now.