Review: Best USB Charging Station for Multiple Devices Fast Charging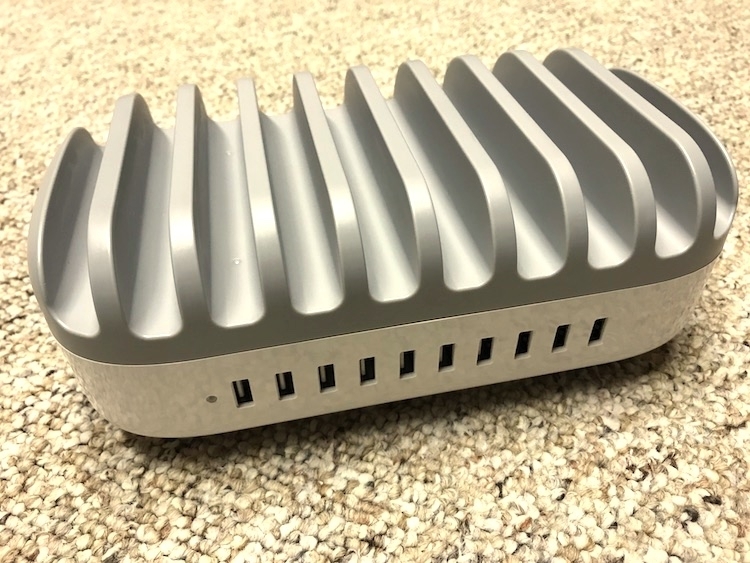 This is a sponsored post.
We were ecstatic to review the NTONPOWER 10-Port USB Charging Dock station because it eliminated the wire clutter on our desk. We also found this charging station is perfect for a classroom desk where students want to charge their class iPads. It is one of the only charging stations on Amazon that allows quick charging v1.0 on all 10 ports. The clever design of this station allows you to stack up to 10 devices horizontally from smartphones to tablets including the latest 2017 iPad. Each of the 10 cradle strips are exactly 1" wide.
Click to Expand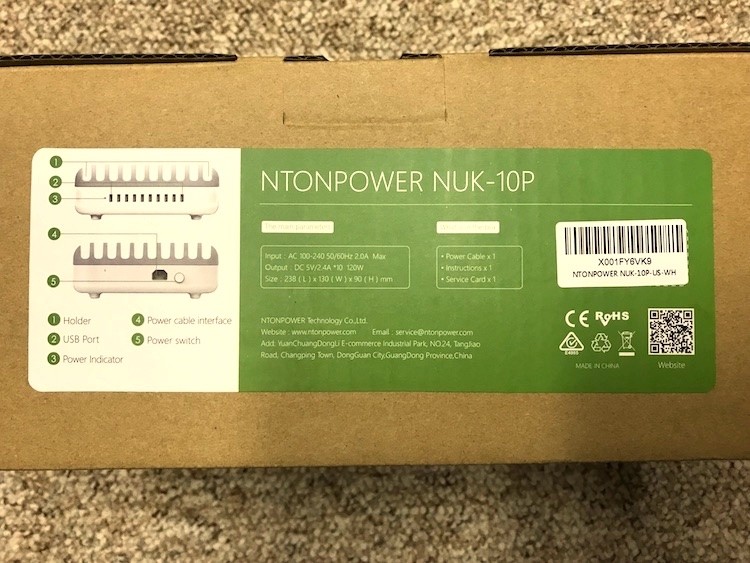 Click to Expand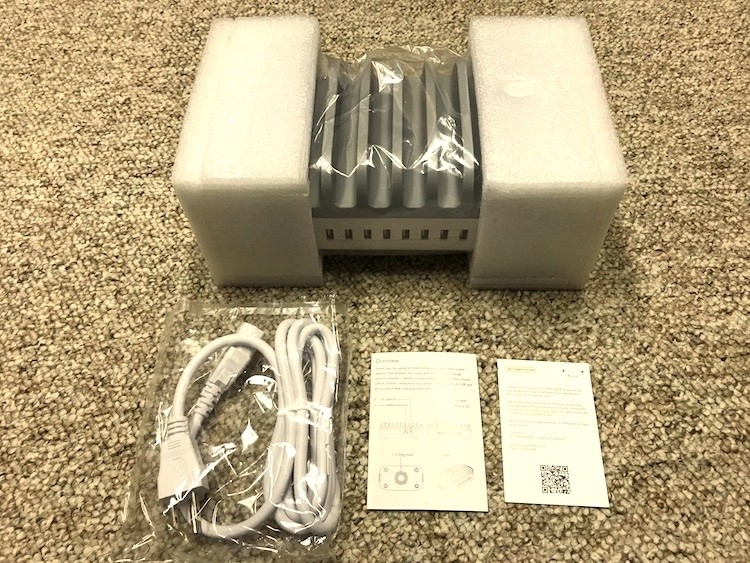 Each USB port charges up to 5v 2.4A standard charging power (total 120W power supply output) and evenly distributes electrical amperage per each USB port that has a device charging. The unit includes a cooling fan, however it has a super quite function (we could not tell if It was on/off during our operation). A convenient on/off switch allows you to easily conserve energy.
Click to Expand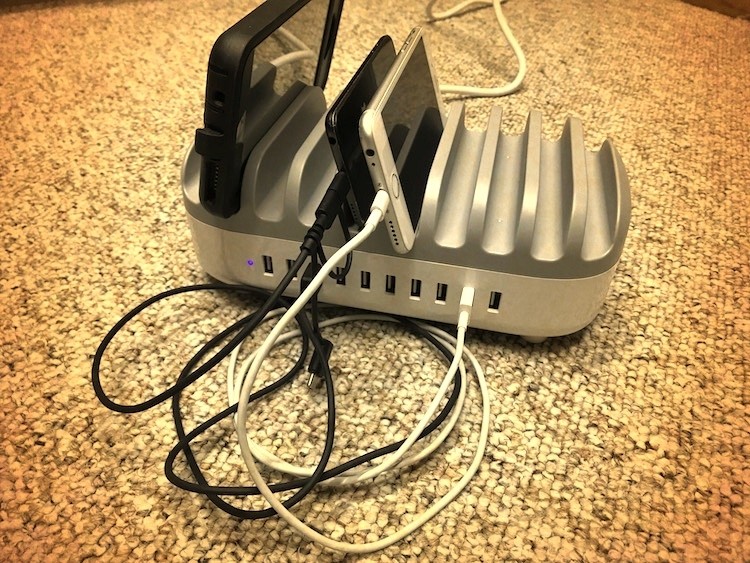 If you are looking to conserve desk space with a fast charging dock station, the NTONPOWER is your solution. The charging station portable and lightweight design is extremely convenient for the mobile road warrior. The NTONPOWER 10-Port charger pairs well with the triple charging USB cable. See more on our review here.
Specifications:
Model: NUC-10P
Input: AC 100-240V 50/60Hz 2.0A Max
Output: 5V=2.4A Each Port
Total: 5V=24A 120W Max
Buy the NTONPOWER 10-Port Charging station here.

* Please use the comment form below. Comments are moderated.*
Comments
No comments made yet. Be the first to submit a comment