Review: Apple Airpods and Unboxing
The Apple Airpods are the latest revolutionary wireless headphones with amazing power, bass, and battery life. The listening quality is superb – packing good bass power. Even though these pods aren't noise canceling, they have excellent peak volume to drown out surrounding noise. Comparably, the AirPods sound a bit better than the standard Apple EarPods. The paper booklets included with the Airpods do not mention the frequency low and high Hz, but it must be comparable to the Apple EarPod Hz of 5hz – 21hz.
With days of battery life, yes, continues music playback of about 8 hours a day allowed us to use our AirPod for 5 days before completely draining and needing a full charge.
Pairing the AirPods was simple. After unboxing, we pressed the button on the AirPod case while our iPhone was in vicinity and Bluetooth was enabled. Instantly, a pretty picture on our iPhone said connect AirPods.
Each time we take the AirPods out of their case, they will pair with our iPhone is in vicinity. After we place the AirPods in our ears, we hear a tone letting us know the AIrPods are connected and ready to be used.
If you open the AirPod case, you will see the current charging status of the case and AirpPods on your paired devices screen!
Finally, you can customize your AirPods by naming them in Bluetooth settings. What else could you possibly want?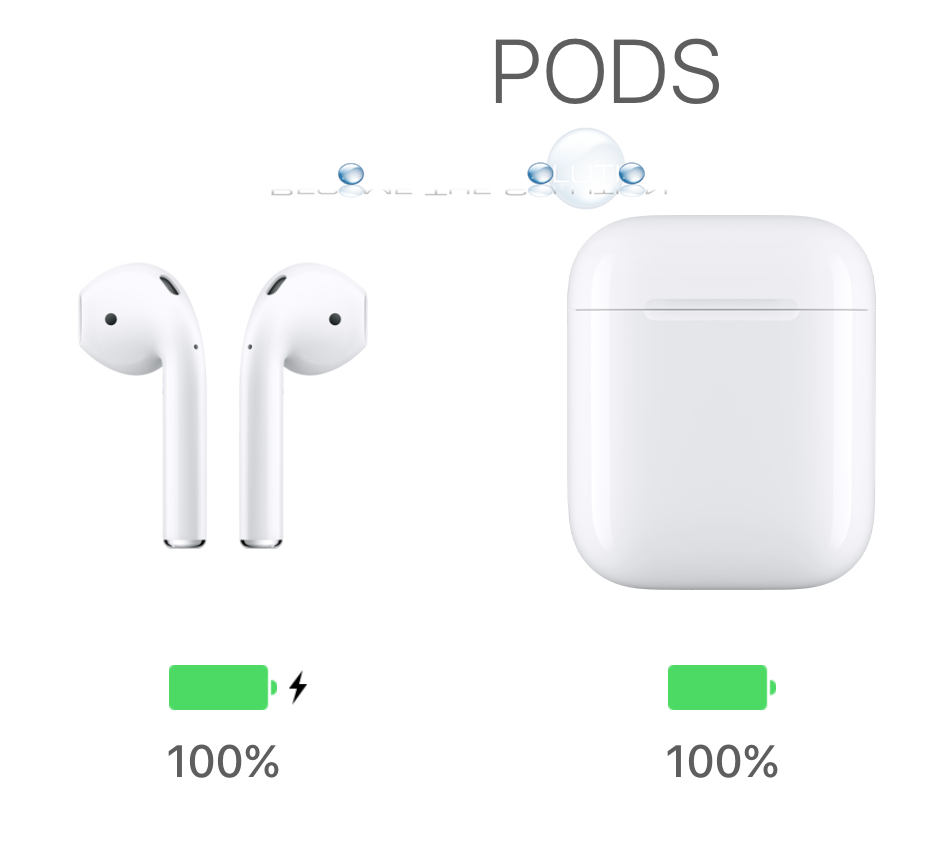 The EarBuddyz offer better grip around your ear if you find your AirPods to not fit or fall out. These are originally designed for Apple EarBuds so a slight cut modification needs to be made for the sensor. It can easily be made with an Xacto cutting knife. See picture below.