Fix: Apple Airpods Only One Working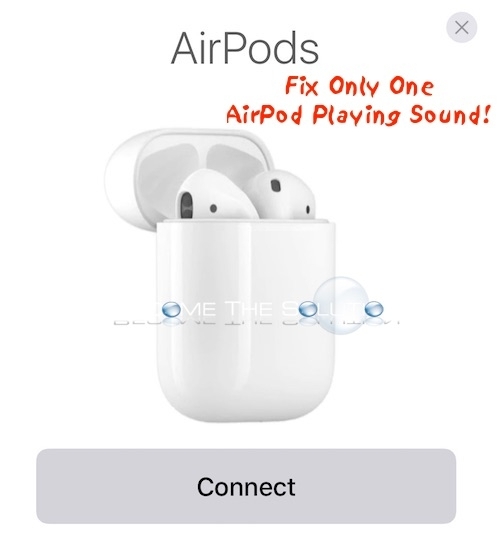 Do you own a pair of Apple AirPods? Perhaps you notice that on occasion when only one Airpod works when you have both in your ear. An annoying problem but an easy solution.
*Note:* It is possible your non-working AirPod has corrosion from water damage. Look underneath this AirPod to see if you see any green buildup. If you do, it is likely your AirPod needs to be replaced.
Dock both AirPods into the charging case and leave the top open.
On the back of the charging case, hold the button down until you see the light flash white.
Your AirPods will be re-synced and connected again with your audio device.
The following tricks do not work:
*Re-pairing your AirPods using Bluetooth (forgetting them as a paired device)
*Raising your AirPods continuously from your ears to get them to turn on automatically (only one Airpod will continue working)
*Disconnecting and reconnecting the AirPods in Music
* Please use the comment form below. Comments are moderated.*