Review: iHarbort Desktop Bluetooth Receiver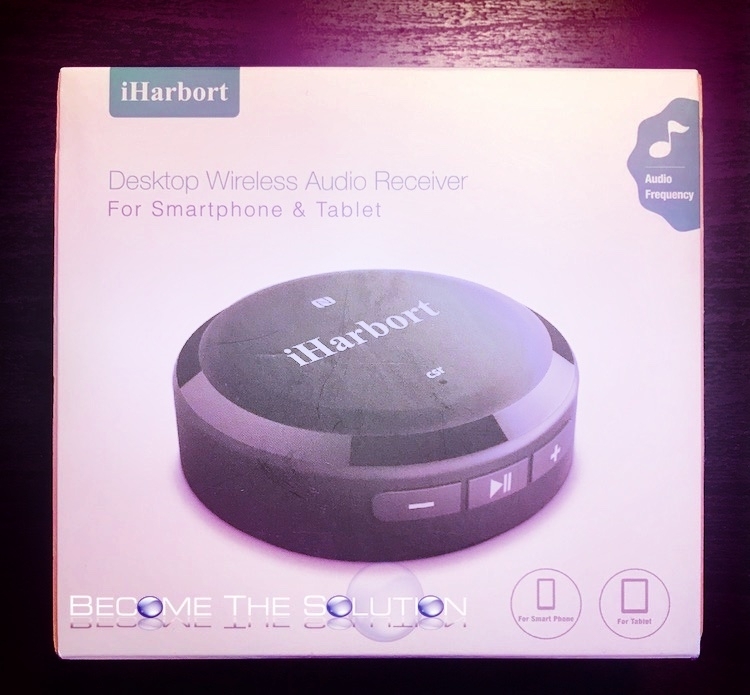 This is a sponsored post.
The IHarbort Bluetooth Receiver is a simple and extremely affordable Bluetooth audio streaming solution if you are looking to transform any speaker device to receive wireless audio at Bluetooth v4.1 quality.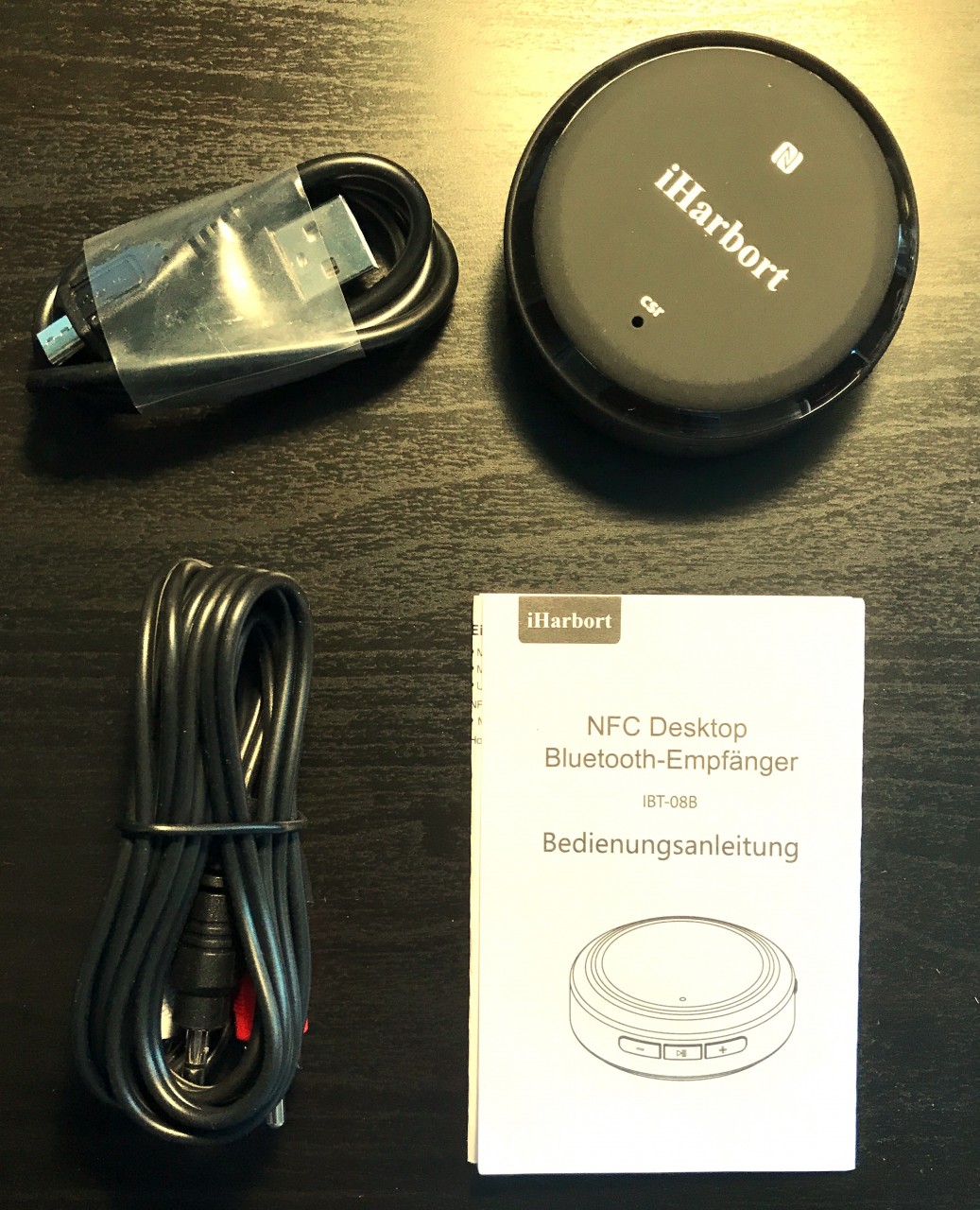 Our setup was simple. We wanted to connect a desktop BOSE Speaker system on our deck and allow Bluetooth streaming to it so that people on their mobile phones could control music at different times.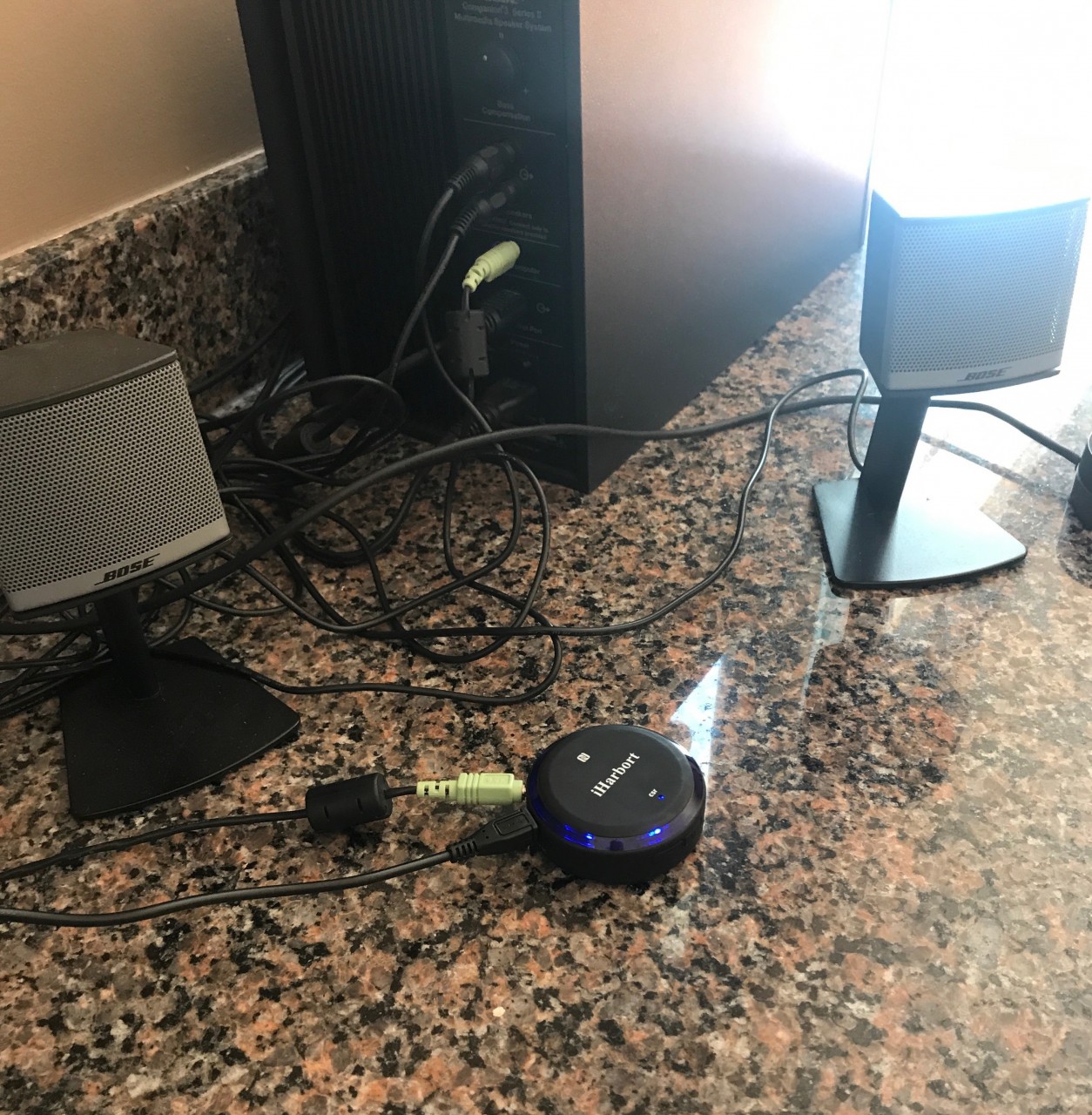 We first unboxed the iHarbort Bluetooth Receiver and connected it it to a power source (using the included USB charging cable) for about 2 hours to fully charge.
One the Bluetooth receiver was charged, we turned it on (holding the play button down for 5 seconds) until the unit flashes red and blue. We used our iPhone to pair the receiver and saw it was called IBT-08B in Bluetooth discovery. Pairing was as easy as one tap.
Our BOSE speaker system already came with a 3.5mm male to male connector, so we did not use the included 2RCA audio cable provided with the iHarbort receiver.
We love the on/off for the build in LED light. This illuminates a blue light around the edge of the device when the LED button is on. If off, only the top CSr button blinks blue when the device is paired.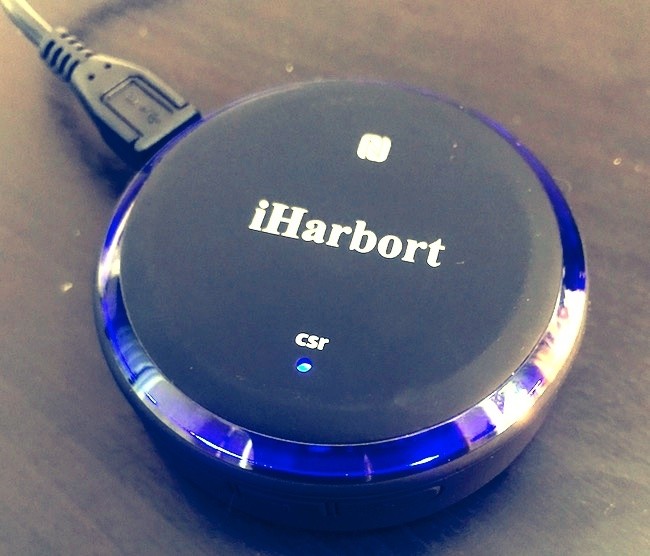 The sound quality of the iHarbort is superior. We were happy to switch between floors in our home without the iHarbort losing its connection. (2 floors in our home span 40 feet and between concrete slabs). We were able to get 5.5 hours of continuous music streaming out of the iHarbort receiver before needing to recharge it.
In summary, the iHarbort Bluetooth receiver provides simple, elegant, and most importantly wire-free listening experience using the latest Bluetooth technology. Easily transform your favorite speaker system to a wireless music powerhouse station.
Buy the iHarbord Bluetooth Receiver here.
* Please use the comment form below. Comments are moderated.*
Comments
No comments made yet. Be the first to submit a comment