Notice of Vehicle Impoundment Chicago – Request a Hearing / Contest

Was your car suddenly towed off the streets of Chicago? Use this
website
to find location of where your car was towed (impounded) too. You can retrieve your car same day it was towed.
You
must provide
your current vehicle registration card
at the impoundment facility or you will not be able to claim your vehicle. If your vehicle registration card is inside your car, the impoundment facility will escort you to your car to get it.
The city will send you a paper copy of the impoundment notice by mail to the registered vehicle's address. You have 15 days from the impound date to request a hearing. Example of Notice of Vehicle Impoundment letter show below.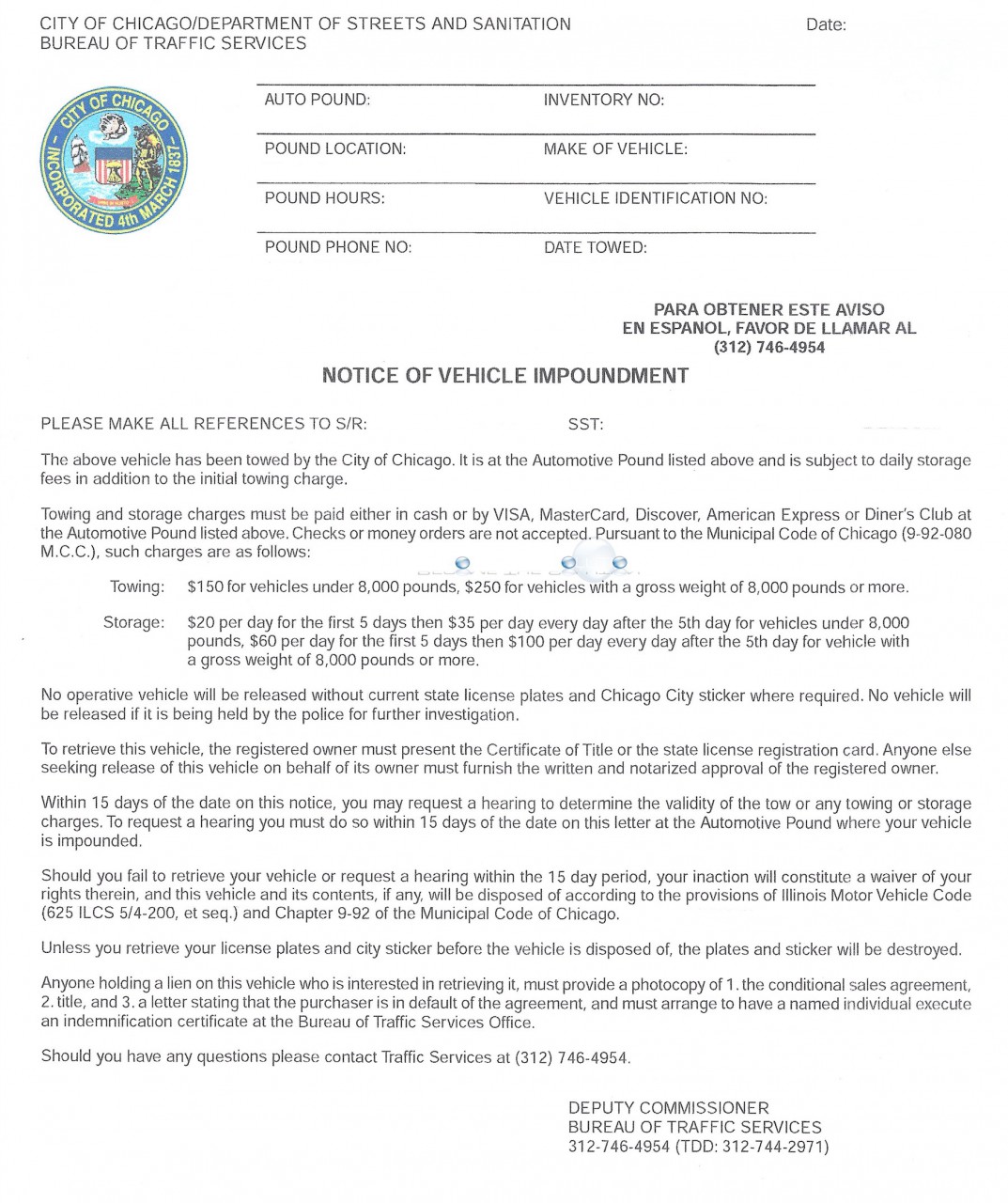 Request a Hearing for Impoundment - Chicago
In order to request a hearing, you must do so at the Automotive Pound where your vehicle is currently impounded. For more information, contact Traffic Services (312) 744-2971.
* Please use the comment form below. Comments are moderated.*
Comments
No comments made yet. Be the first to submit a comment