iPass Renewal Letter Example (For Renewing Expired iPass Transponder)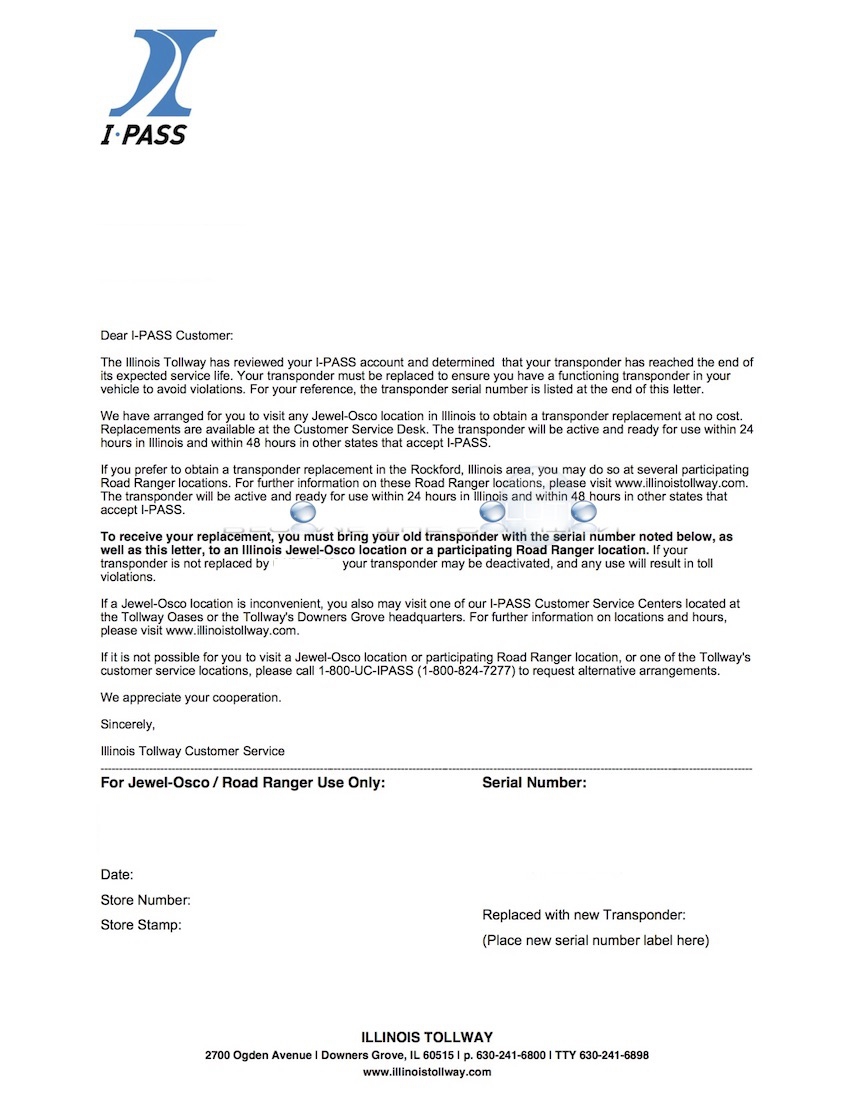 The Illinois Tollway is sending out letter notifications for iPass customers to renew their expired transponders. Visit any nearest Jewel-Osco in Illinois to receive a replacement transponder at no cost. You must bring your old transponder with you in order to receive your replacement transponder. You can also login to your iPass account to download the same correspondence (as shown below).
Note: You may have received an email from iPass about the correspondence being available in your account; however, it might not actually become available for a day or so.
Example of an iPass Transponder Renewal Letter in Mail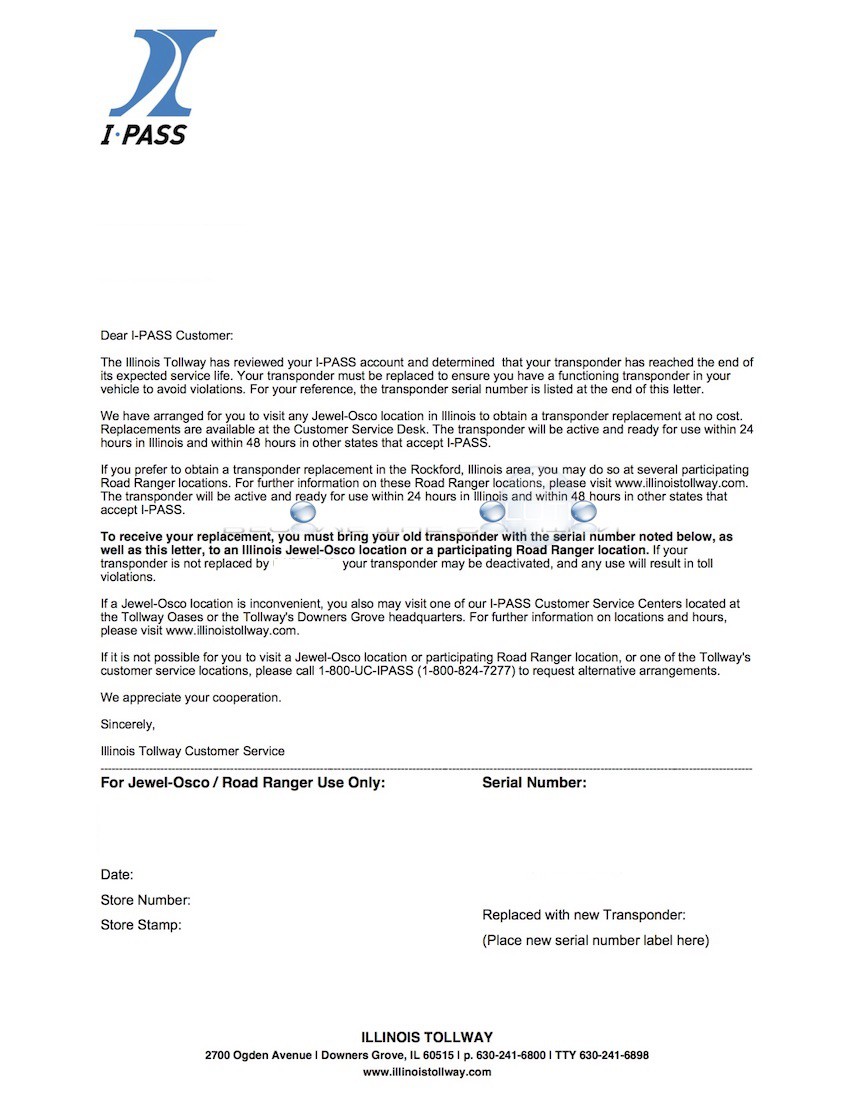 * Please use the comment form below. Comments are moderated.*
Comments How do I get a replacement letter for an expired transponder? Lost the letter to renew my Ipass- can you send it to me via email?