Did you know you can buy a gym LOCK that is Bluetooth capable? Bluetooth
is becoming the way of the world. We're finally starting to see cellular phones phasing out the traditional
headphone jack
. Nobody wants to deal with wires anymore. Since Bluetooth's birth (v1.1)
interpretation
in 2002, the technology has become extremely reliable with the release of Bluetooth v5 in 2016. Without doubt,
Bluetooth
is here to stay and we will continue to see it in mobile devices for centuries to come.
While Bluetooth technology continues to advance, so are Bluetooth capable devices. There has to be 1000's of Bluetooth headphones available on Amazon now. Here is a pair of Bluetooth headphones going for as much as
$1,300
! I won't be buying those even if I grew money. Today, Bluetooth offers
outstanding affordability
when it comes to Bluetooth capable product lines. This is because Bluetooth technology has improved on itself so much over the years.
We inherited our very first pair of Bluetooth headphones 2 years ago. They were sealed new in box when we got them. You can find the pair of Bluetooth headphones we received free
here.
The sound and battery life were above par. Sound compared to the stock Apple headphones we used was the same. The
cons
of these Bluetooth headphones eventually sprung up. The headphones fell out of our ears just from simple walking after about a month of day-to-day use. The battery life really took a dive about 6 months after using them the for the first time. The headphones lasted a year barley.
We switched back to the traditional
Apple wired headphones
that come with the iPhone after our first Bluetooth experience. After about 2 months of using the wired headphones, the coiled wire never would get "straight". It got annoying enough that we pitched them because the wire coiling pulled the headphones out of our ears walking. We had enough.
It was time to get back into Bluetooth world. Being an avid
runner, jogger,
and
gym
junkie, we wanted
an affordable pair of Bluetooth headphones with detailed bass quality, noise reduction, and that would stay in our ears firmly.
After days of research and careful consideration, we found a winner.
The
Bluetooth Headphones TaoTronics Wireless Earphones for Running with Mic
fit the description of our needs and some.
For the price of
$22.09
including
free shipping
these Bluetooth headphones are some of the cheapest you can find anywhere today.
They are absolutely packed with
power.
The
noise cancelation
added a
deep bass
effect giving a nice surround sound experience. We thought the sound was better than the Apple headphones (which also have a nice deep bass). The
volume
on the TaoTronic's Bluetooth headphones is well defined and
crystal clear
. Our
battery
power was equally impressive allowing us 6 hours of near max-volume listening. Also to note was the quick re-charging time.
Click to Expand in New Browser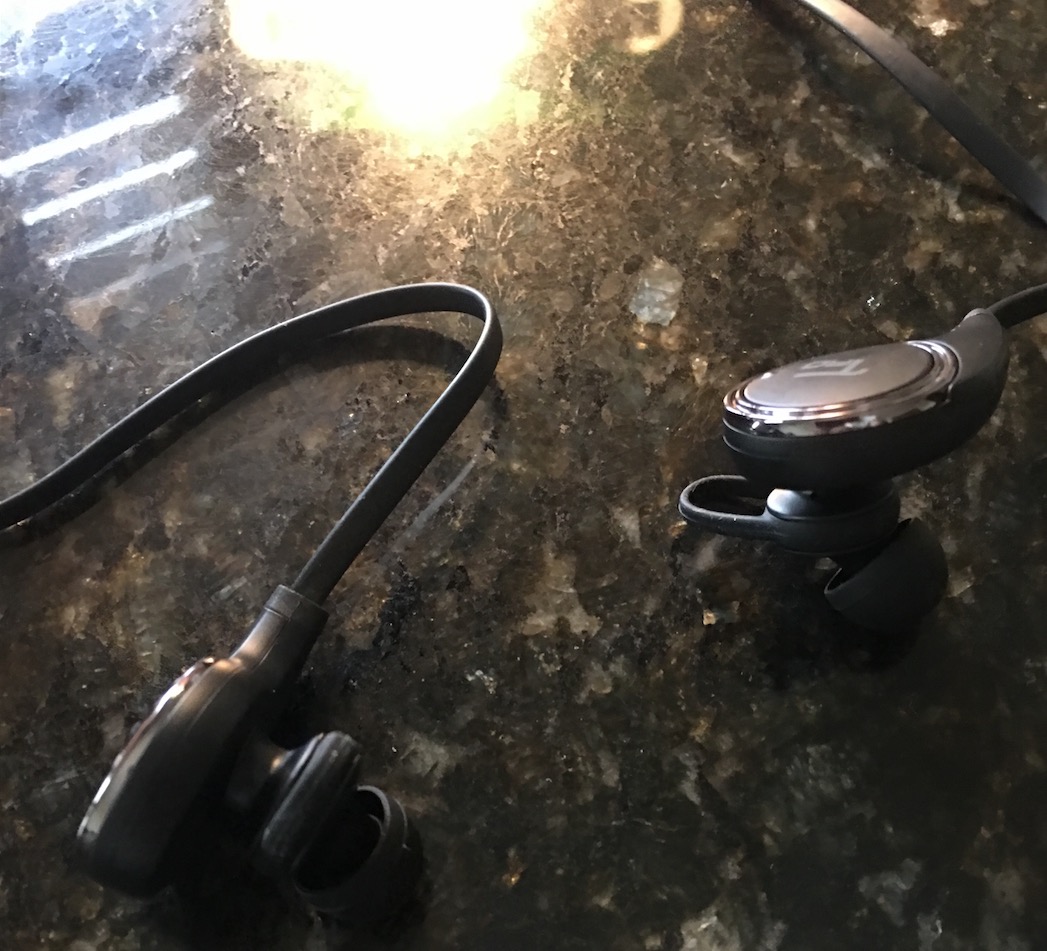 Finally, we were absolutely pleased with the
ear fitting
of these Bluetooth headphones. The default ear buds that were attached fit our ears comfortably. The perfectly
snug fit
allowed us to run on a
treadmill
and not even notice the earbuds moving.
Click to Expand in New Browser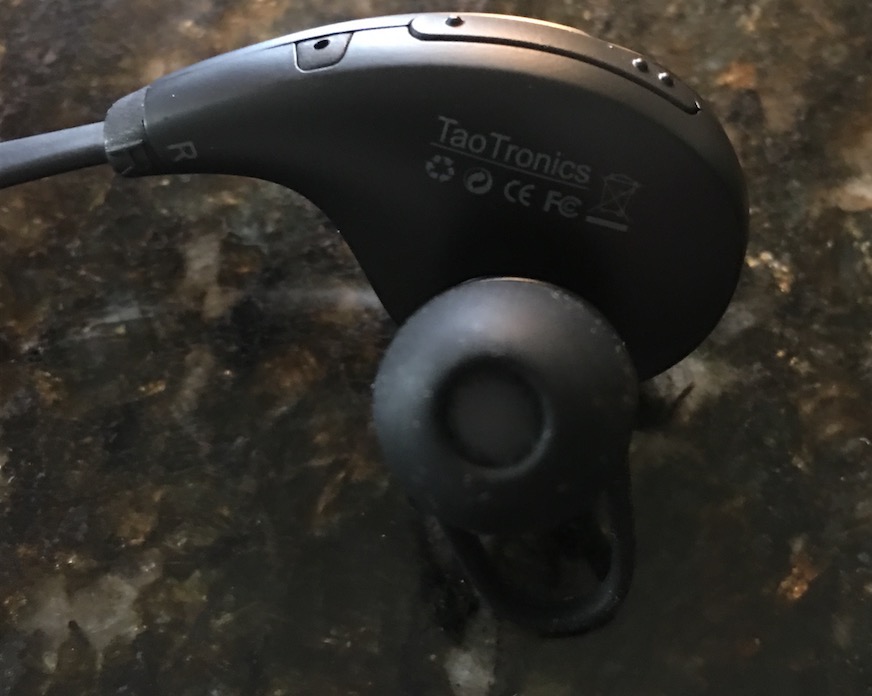 In conclusion, we expect the TaoTronics Bluetooth headphones to last us
at
least
a few years. At the market price now, these headphones are an inexpensive replacement - should that time come. We are looking forward to using these audio drivers for casual and outdoor event trips. These are a highly recommend product and the voice of Amazon also critically acclaims these.
You can order a pair of the
TaoTronics
Bluetooth
Headphones
here.