Metra Wifi Car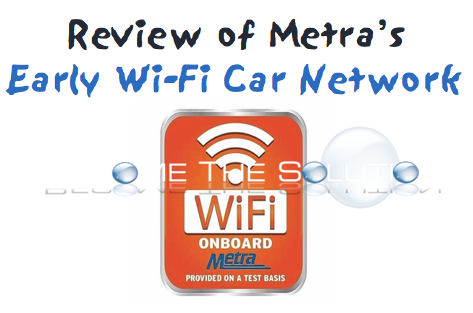 We tested with Metra's new Wireless Network this morning on the train ride into Union Station. We did not sit in the car marked with the wifi sign, rather we sat a car in front. We were able to pick up a full strength wireless signal in this car too.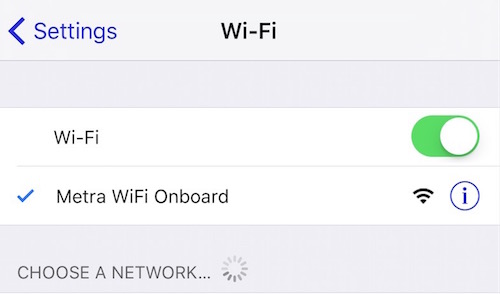 Our first impressions: cool. Metra Wifi speeds were adequate while we moved around 50 miles per hour (speed measured with Waze app) through all morning stops on Metra's Southwest Service Line. We had an average of 7.41Mbps download and 2.31Mbps upload speeds per SpeedTest. We ran 4 independent tests with SpeedTest and results were similar.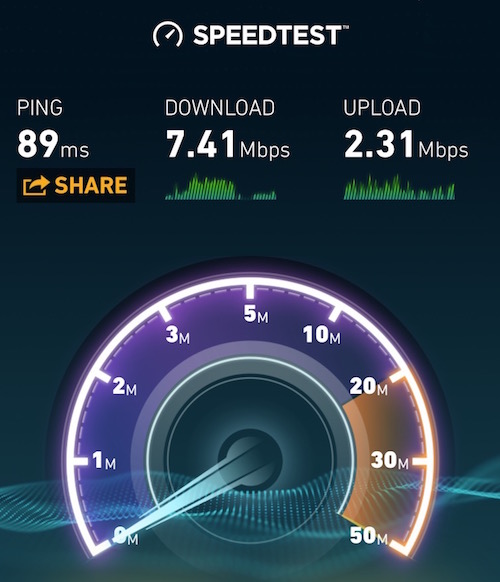 What was interesting – the dead spots Metra admittedly said would occur, were the same spots we always noticed with our Verizon 4G service on our cellular device. They must really be dead spots!
Metra says the Wifi should not be used for streaming. The speeds we achieved would allow it, but we didn't try to.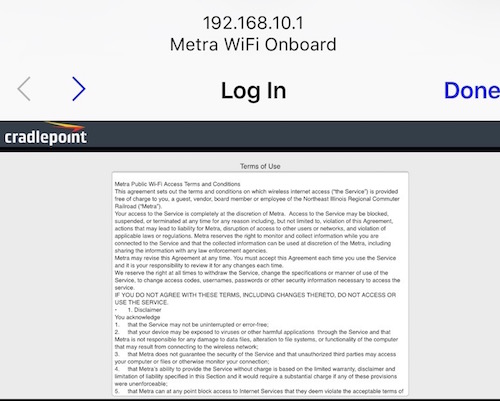 We are very happy with Metra's new Wifi Network and hope it stays around for all us regulars!
Metra Wireless Network Details:
Wireless Network provided by Cradlepoint
Wireless Network SSID: Metra WiFi Onboard
Southwest Service Speeds Witnessed: 7.41Mbps download; 2.31Mbps upload
* Please use the comment form below. Comments are moderated.*
Comments
No comments made yet. Be the first to submit a comment