Facebook Update - 87.0 April 06 2017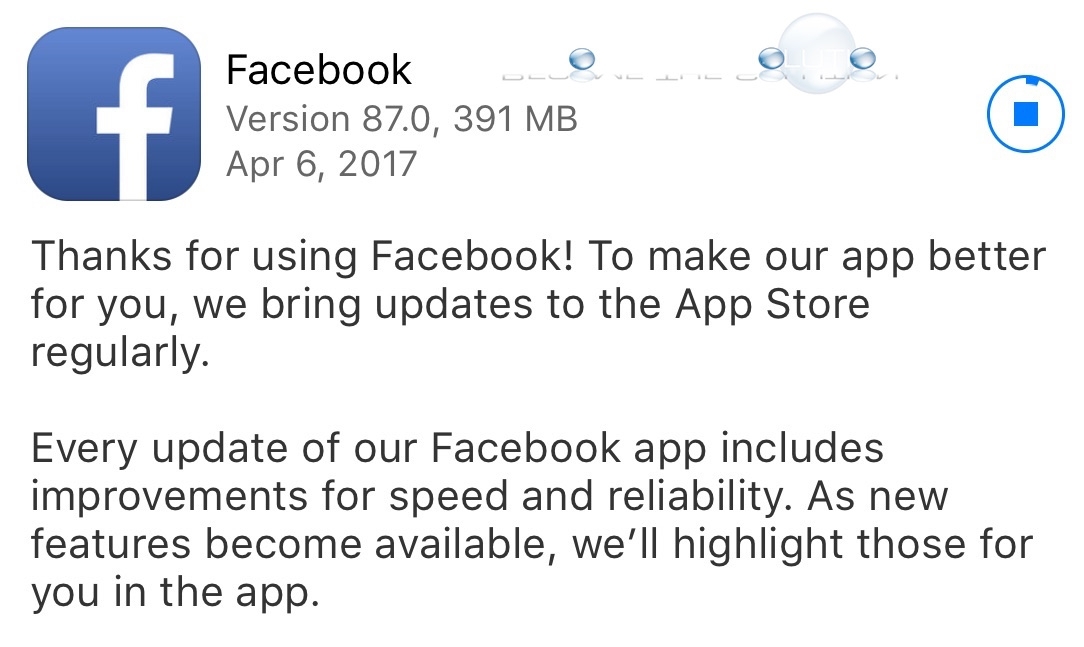 Facebook just released an update for it's app. Login to your iOS or Google Play store to download the latest version now – 87

New Features in the Latest Version of Facebook:
*Thanks for using Facebook! To make our app better for you, we bring updates to the App Store regaularly.
*Every update of our Facebook app includes improvements for speed and reliability. As new features become available, we'll highlight those for you in the app.
Please use the comments below to report problems or issues since installing this version of the app.
Link to Facebook in App Store
Link to Facebook in Google Play Store
* Please use the comment form below. Comments are moderated.*
Comments
No comments made yet. Be the first to submit a comment