Fix: An Error Has Occurred Please Try Again – Google Webmaster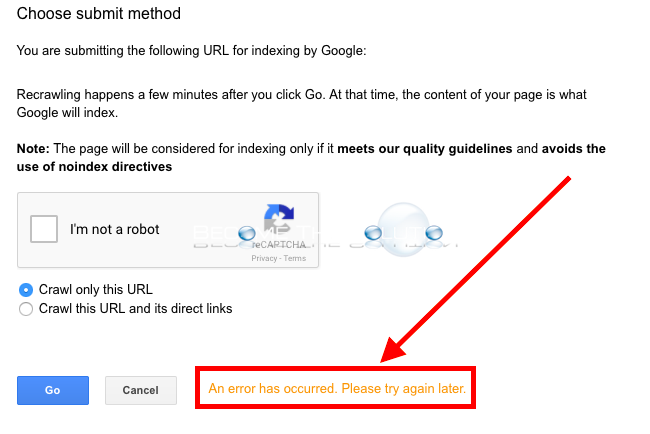 If you try to submit a new URL in Google Webmaster tools, you may receive a general error and to try again later.
An error has occurred. Please try again later.
More than likely, the error is specific to Google Webmaster tools. Some have reported the same sporadic error and the Google URL index queues may be backed up. However, some others suggest to try the following.
1. Submit a new URL using "FETCH" and not Fetch and Render.

Some have reported being able to get past the error occurred message this way. If you continue to experience the issue, use the comments form below and let us know. More than likely, others are also experiencing the same issues as is a Google issue.
* Please use the comment form below. Comments are moderated.*